Congress Chair
6th World Congress on Mechanical, Chemical, and Material Engineering (MCM'22)
July 31 - August 02, 2022 | Prague, Czech Republic
The MCM'22 Congress is composed of 4 conferences
International ASET Inc. is proud to present Dr. Huihe Qiu as the Congress Chair for the 5th World Congress on Mechanical, Chemical, and Material Engineering (MCM'22).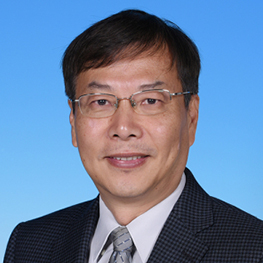 Dr. Huihe Qiu
The Hong Kong University of Science & Technology, Hong Kong
Congress Chair
Professor Huihe Qiu is currently Head of Department of Mechanical and Aerospace Engineering at The Hong Kong University of Science & Technology (HKUST) and Director of the Building Energy Research Center (BERC) of the HKUST Nansha Fok Ying Tung Graduate School. Professor Qiu received his Ph.D. degree from Institute of Fluid Mechanics, LSTM, at the University of Erlangen, Germany in 1994. Professor Qiu's research areas are in, multiphase flow and heat transfer, fluid dynamics, optical diagnostics, nano- and microfluids and flapping wing aerodynamics. Professor Qiu is Editor-in-Chief/Editor/Associate Editor of four international journals and a member of the editorial board for more than 10 international journals, such as the members of Editorial Advisory Board of Experiments in Fluids. He has been invited to give 21 plenary and keynote speeches in International Conferences. He is the recipient of the Best Paper Award of Institute of Physics (IOP) in 1994, Philips Outstanding Paper Award in the International Conference on Electronic Packaging Technology and High Density Packaging (2012), ASME Best Poster Award (2010), Best Paper Award, 2nd World Congress on Mechanical, Chemical, Material Engineering (2016), Best Paper Award, 4th International Conference on Heat Transfer and Fluid Flow (2017), The State Scientific and Technological Progress Award (SSTPA) and the Scientific and Technological Achievement Award from the State Education Commission.